After a long, long time I decided to buy a most expensive make-up item I ever had. (I mean in decorative cosmetic)
After trying several different make-ups, I bought Clinique anti - blemish liquid make-up.
Yayy.
It's designed for oily skin with acne, which I have.
It's light, with mattying effect, so I don't even have to use mattying powder anymore.
It's perfume free, tested for allergies.
...In case of ingestion see a doctor.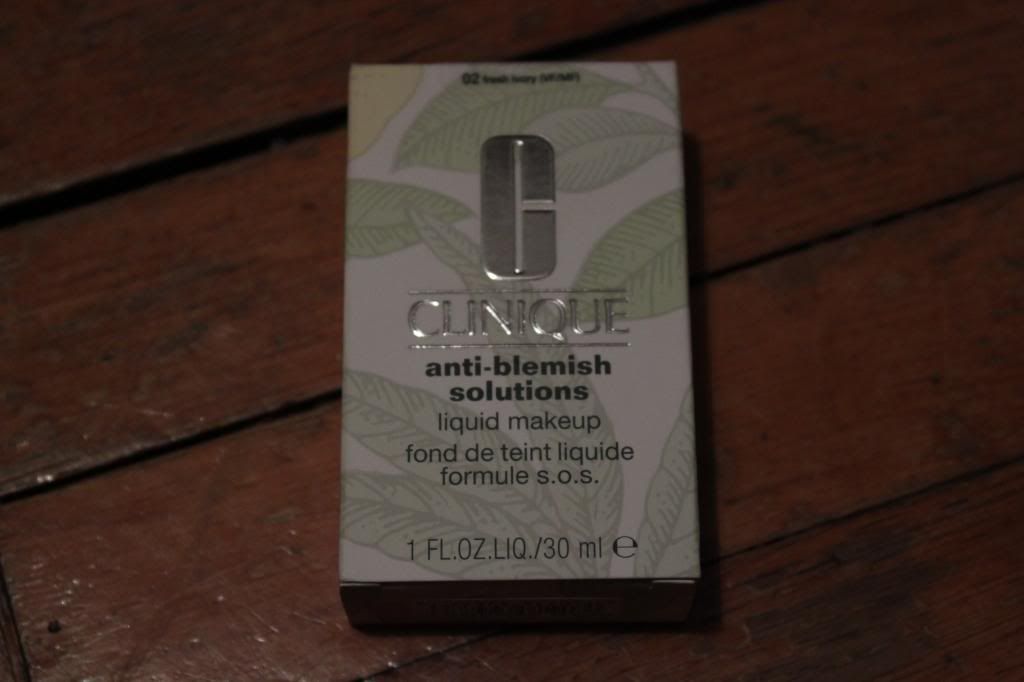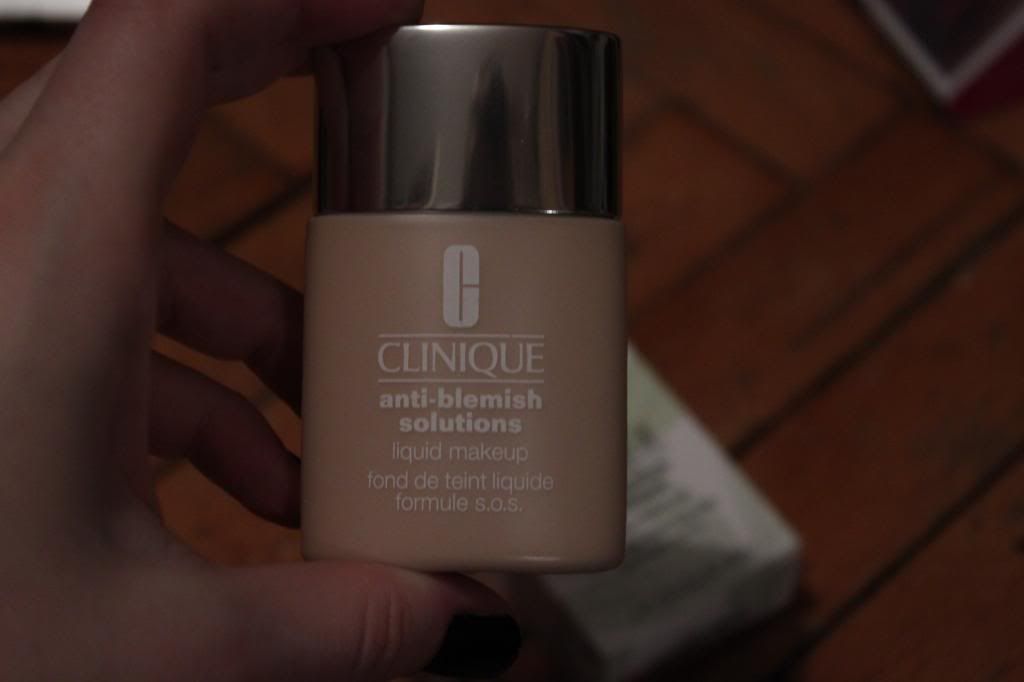 Since we did quite a purchase in Douglas perfumery, we've got a lot of testers a t-shirt.
...With small golden B on the front ... and big ,,Beyoncé HEAT" on the back. Hm.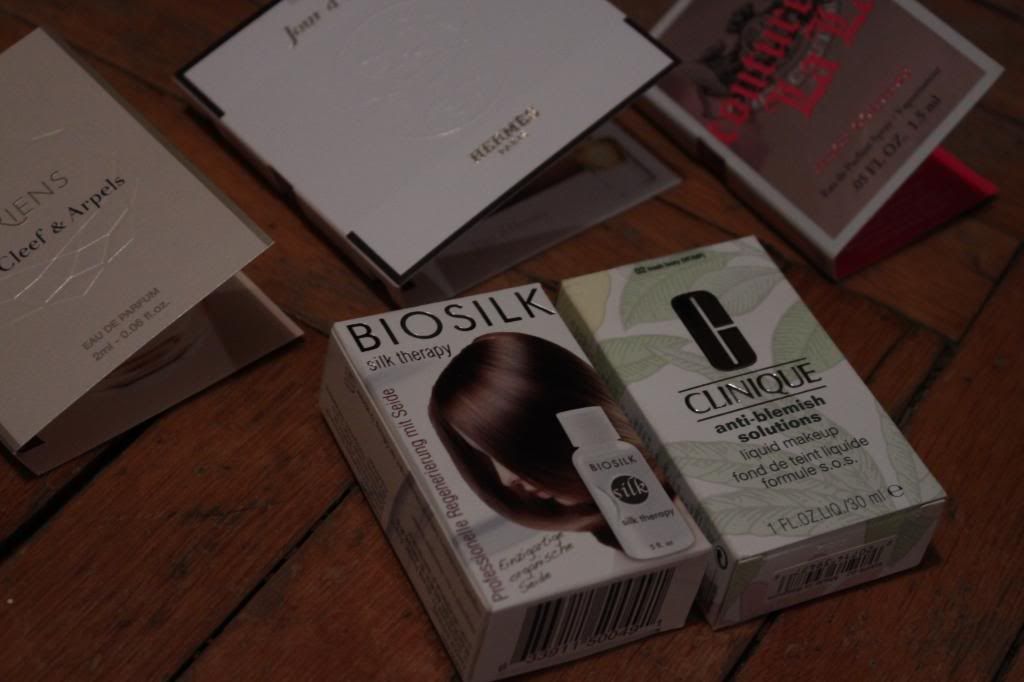 Finally I'll try Biosilk, silk therapy for hair.
I can see it on every blog, so I'm really curious.
I also got testers for Jour d'Hermés, Couture LaLa and Oriens by Van Sleef & Arpels (this one is awesome).
It was quite succesfull shopping...two hours.